HOME
Korea's Response to COVID-19
Sharing Korea's Experience
Immigration
Immigration
Immigration 상세보기
(Related Website) Information on Immigration Measures related to COVID-19
Date : 2020-07-06 17:09:40
Hit : 14734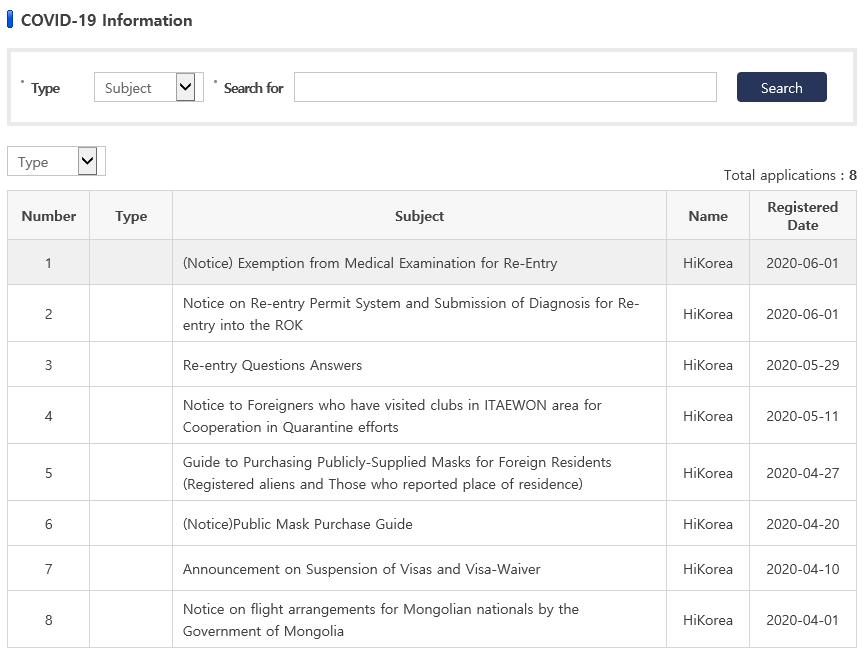 ​
This is official website of Hi Korea(http://www.hikorea.go.kr) whch is the main site of the electronic government for foreigners, jointly created by the Ministry of Justice, the Ministry of Knowledge Economy and the Ministry of Labor.
This website provides FAQs and other updates on Korea's immigration policies and practices in the 'COVID-19 INFORMATION' bulletin board.
Please visit the link below for further infomation ;

Next There is no next article.
Prev (Document) FAQs on the Re-entry Permit System related to COVID-19